Soudproofing panel for impact sounds in floor systems.
SONObase is a soundproofing panel composed of high-density fibreboard and a resilient polymer membrane, giving the panel a compression memory and unequalled acoustic performance. SONObase is distinguished not only by its acoustic properties but also by its thermal properties. Highly absorbent, SONObase muffles the transmission of sound energy through the flooring systems of residential and commercial buildings.
Engineered wood flooring
Concrete slabs
Ceramic floors
Hardwood floors
Floating floors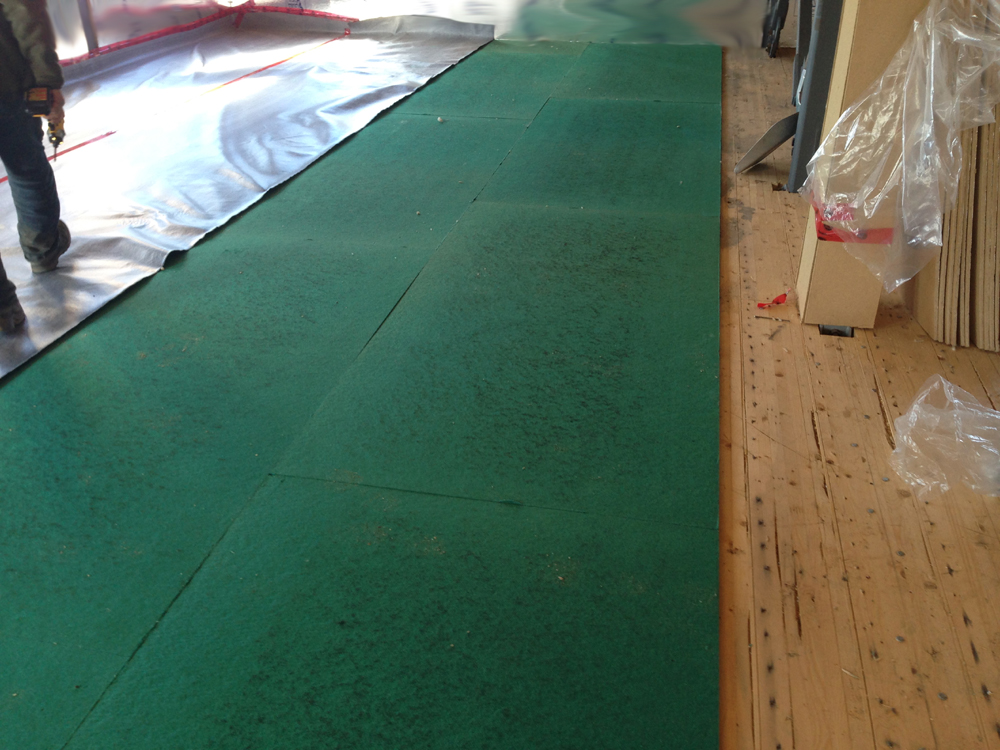 Sonobase and Sonopro on a glulam wood floor system with concrete slab of 24,7mm (1 inch).